AVALON WATERWAYS RIVER CRUISES...CRUISE EUROPE IN STYLE
Book Your Luxury Cruise with Avalon Waterways River Cruises & United Cruises
Not all cruises are created equal. When you select an Avalon Waterways River Cruise, you are making the decision to immerse yourself in the utmost indulgence in cruising. Avalon Waterways offers its signature Avalon ChoiceSM to all passengers, allowing you to design the perfect European river cruise experience based solely around your personal preferences. Uniquely crafted with luxurious details at every turn, Avalon Waterways provides the small-ship feel with all the posh and decadence of a five-star resort. Contemporary décor, wall-to-wall panorama windows and elegant finishes abound to lend a captivating and comforting air.

Let Avalon Waterways River Cruises be your home away from home. With expert detail, each cruise ship is designed with the utmost care, giving you every comfort you could hope for and more. With a fleet of suite ships, Avalon Waterways offers not only the signature Avalon Deluxe Staterooms, but also Panorama Suites and Royal Suites for those who want it all. Comfort comes standard with all staterooms, and each is artfully prepared with European-style duvets, Egyptian cotton sheets, full private showers, flatscreen televisions and more. Even better, more than 80% of staterooms include floor-to-ceiling sliding glass doors and French balconies, while suites feature Open-Air Balconies with seating for 6.

Mealtime aboard Avalon Waterways is a part of the journey. With mouthwatering temptations certain to delight your palette, the chefs cater to your every craving. From the very first night when you dine on a five-course meal at the captain's reception, you'll discover that each meal is as tailored as the last. Dine under the pristine sky at the open-air bistro, or take advantage of cocktail hour at the Panorama Lounge. If traditional dining is more your cup of tea, enjoy the convenience of open seating in the dining room as you savor the elegant menus featuring local cuisine and delicacies.

Take the time to relax on the comfortable lounge chairs on the sky deck, or try your hand at the game area where you could play a life-sized game of chess. With complimentary Wi-Fi access throughout your Avalon Waterways cruise ship, convenience is at your fingertips 24/7. Immerse yourself in Avalon Waterways' Culture & CruiseSM activities from wine and beer tastings, to demonstrations from local artists and even exciting entertainment from local performers.

Most European cruises extend between 7 and 14 nights, giving you the opportunity to fully immerse yourself in the luxury and culture your Avalon Waterways River Cruise is will provide. Sail the waters of the Rhine, Main, Danube Rivers and more and soak in the culture of hotspots such as Prague and Vienna. Boasting the youngest and newest fleet of ships in Europe, Avalon Waterways is proud to include the brand new Avalon VistaSM and Avalon VisionarySM to its already impressive lineup of luxury ships. Take the time to indulge in cruise memories that will last a lifetime. With United Cruises your dream holiday is just moments away!
Luxury River Cruises
Enjoy exotic destinations, spacious staterooms & gourmet dining
Europe Avalon Waterways Cruises
Immerse yourself in old-world charm with all the comforts and amenities of a five-star cruise ship with Avalon Waterways River Cruises. Journeying the rivers and waterways weaving through historic destinations such as Cote d'Azur and Strasbourg, you'll have the opportunity to fully immerse yourself in local culture. Experience the unmatched splendor of the historic Kölner Dom cathedral in Cologne. Or, if your cruise happens to take you to Amsterdam, be sure to sample the local cuisine at Meneer Pannekoek, offering traditional Dutch pancakes very much like crêpes. Other luxurious destinations include Avignon, France, Basel, Switzerland and many more!
8 Night Christmastime on the Danube Eastbound

Departing from:

Prague, Czech Republic

Ports of Call:

Nuremberg, Germany
Regensburg, Germany
Passau, Germany
Melk, Austria
Vienna, Austria

Sailing Dates:

November 2019
December 2019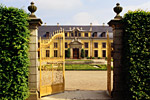 Departure Ports for Europe Avalon Waterways Cruises:
Explore Avalon Waterways River Cruise Ships:
Search Avalon Waterways Cruise Destinations
More Ways to Find Cruise Deals
Need Help? Call 1-800-811-3877
Terms & Conditions
Price is in miles per person based on two people staying in the same stateroom. Prices do not include government taxes and fees, airfare, or a non-refundable $24.99 processing fee per booking. All offers are for selected dates only, are subject to availability, are limited and apply to new bookings only. Your exact price depends on the time of the actual booking. Additional restrictions may apply. All prices and dates may not be available at the time of booking. Passengers receiving special rates based on residency or age will be required to show a government-issued form of identification (passport, or birth certificate and driver's license) at the pier to validate state of residency or age prior to boarding the cruise ship.. Fees or charges incurred after booking must be paid in money. Full Terms & Conditions. Best Price Guarantee restrictions and instructions apply; see our Best Price Guarantee Policy. For promotional offer terms and conditions, see offer description.
Award miles are per stateroom and are awarded to only one passenger per cruise booking. To qualify for extra award miles, simply book a balcony or suite, or pay for your cruise using your MileagePlus credit card through this Cruise Program. If you qualify, you could earn up to 7 award miles for every $1 paid toward the price of the cruise, excluding port charges, government taxes, onboard spending and fees. Offer is valid on new bookings only. Award miles are posted to member's account 6-8 weeks after the cruise has been completed. Cruises must be paid in U.S. currency.
Miles accrued, awards, and benefits issued are subject to change and are subject to the rules of the United MileagePlus program. Please allow 6-8 weeks for miles to post to your account. United may change the MileagePlus program including, but not limited to, rules, regulations, travel awards and special offers or terminate the MileagePlus program at any time and without notice. Bonus award miles, award miles and any other miles earned through non-flight activity do not count or qualify for Premier® status unless expressly stated otherwise. United and its subsidiaries, affiliates and agents are not responsible for any products and services of other participating companies and partners.
Taxes and fees related to award travel are the responsibility of the member. The accumulation of mileage or Premier status does not entitle members to any vested rights with respect to the program. United and MileagePlus are registered service marks. For complete details about the MileagePlus program, go to www.united.com.
Special requirements
If you or a guest is pregnant or traveling with an infant child, or if there is a need to communicate a request for special meals, medical conditions or physical challenges, we ask that you please call 800-211-2039. Cruise Specialists are available 24 hours a day, 7 days a week. We will do everything we can to meet your needs and answer all of your questions.
Minimum age requirements may apply.
Free upgrade!
Book an eligible stateroom on any qualifying sailing and receive a free upgrade! In some cases, you'll be upgraded to a more desirable location aboard your ship. In other instances, you'll be upgraded to a stateroom with extra space and/or a better view. It's also possible that you might receive all of these benefits. Select your sailing date to see which upgrades are available.
Request a Consultation
From booking to boarding and beyond, a personal concierge's expert knowledge can help guide you in planning the luxury cruise of your dreams.
Please fill out the form and a concierge will contact you.
1-800-811-3877 | 9am-9pm M-F, 9am-6pm Sat-Sun (EST)9AM to 9PM Monday through Friday, 9AM to 6PM Saturday through Sunday eastern standard time