PONANT YACHT CRUISES . . . LIFE "À LA FRANÇAISE"
Discover a New Kind of Cruise with Ponant & United Cruises
Take a journey with Ponant Yacht Cruises to experience that elusive blend of sophistication and easy intimacy that is the trademark of life "à la française." Ponant's exquisite attention to detail shows itself in unique, carefully crafted itineraries, attentive service, and of course, impeccable French-inspired cuisine. Small vessels keep the guest list between 64 and 226 passengers, making your trip feel more like a private sailing or jaunt on a friend's yacht than a typical cruise experience. Small ships also allow you to get up-close-and-personal with beautiful sites and landscapes, and Ponant's French registry permits stops in unique destinations often inaccessible to other fleets.

On board one of Ponant's luxurious vessels, you'll find refined design, elegant décor, and plush oceanview cabins perfect for sea- and star-gazing. You'll feel right at home with complimentary mineral, water, tea, and coffee whenever your heart desires - not to mention complimentary wine with lunch and dinner. Unwind with a face or body treatment in the onboard spa, soak in the sunshine on the pool deck, or stay in shape in the onboard fitness center. Seminars and lectures featuring international experts will provide you with the historical and cultural backdrop of your destinations, helping you to create truly immersive experiences on shore. For a unique, personalized cruise experience, try a theme cruise - customized speakers and activities cover topics ranging from golf to classical music, bridge, or diving.

Sophistication without stuffiness, refinement mixed with casual elegance - it's an ambience that's difficult to achieve, but so easy to get used to. For those looking for an alternative to big-ship cruising, Ponant offers authentic, intimate travel experiences in breathtaking destinations around the world. Discover an entirely new kind of cruising - the French way - with Ponant and United Cruises.
Discover the Magic of Yacht Cruising
Sail "à la française" with a chic ambiance & impeccable cuisine

Alaska Ponant Cruises
7 Night On the Trail of Gold Prospectors

Departing from:

Juneau, Alaska

Ports of Call:

Skagway, Alaska
Haines, Alaska
Cruise Tracy Arm Fjord, Alaska
Sitka, Alaska
Ketchikan, Alaska
Cruise Johnstone Strait, Canada
Seymour Narrows, British Columbia
Vancouver (Canada Place), British Columbia

7 Night On the Trail of Gold Prospectors

Departing from:

Vancouver (Canada Place), British Columbia

Ports of Call:

Cruise Johnstone Strait, Canada
Seymour Narrows, British Columbia
Ketchikan, Alaska
Sitka, Alaska
Cruise Tracy Arm Fjord, Alaska
Haines, Alaska
Skagway, Alaska
Juneau, Alaska

14 Night Alaska & Its Fur Traders

Departing from:

Nome, Alaska

Ports of Call:

St. Matthew Island, Alaska
Saint George Island, Pribilof Islands, Alaska
Dutch Harbor, Alaska
Delarof Harbor (Unga), Aleutian Islands, Alaska
Chankliut Island, Alaska
Cruise Icy Bay, Alaska
Sitka, Alaska
Kake, Alaska
Prince Rupert, British Columbia
Alert Bay, British Columbia
Vancouver (Canada Place), British Columbia

Antarctica Ponant Cruises
10 Night Emblematic Antarctica

Departing from:

Ushuaia, Tierra Del Fuego, Argentina

Ports of Call:

Cruise Drake Passage
Antarctic Experience
Cruise Drake Passage

Sailing Dates:

November 2020
December 2020
January 2021

Caribbean Ponant Cruises
Experience the ultimate tropical getaway on a Ponant Yacht Cruise to the Caribbean. Immersive shore excursions highlight the unique attractions of each island: You can walk along a suspension bridge in a lush rainforest canopy in Dominica, visit a traditional spice plantation in Grenada, or explore shipwrecks on a submarine adventure in St. Barts. Or simply work on your tan on one of the many gorgeous beaches of Anguilla. Whether you're looking for adventure or pure relaxation, the Caribbean has it all – and on an intimate yacht cruise, you'll feel as if you have it all to yourself.
8 Night Ocean Voyage

Departing from:

Fort-De-France, Martinique

Ports of Call:

Ponta Delgada, Azores, Portugal

7 Night Maya Treasure of the Yucatan

Departing from:

Puerto Morelos, Mexico

Ports of Call:

Seybaplaya, Mexico
Puerto Dos Bocas, Mexcio
Progreso (Merida), Mexico

Sailing Dates:

November 2019
December 2019
January 2020

7 Night Pearls of the Caribbean

Departing from:

Fort-De-France, Martinique

Ports of Call:

Iles Des Saintes, Guadeloupe
Port Elizabeth, Bequia, Grenadines
St. George's, Grenada
Mayreau, Grenadines
Tobago Cays, Grenadines
Pigeon Island, St. Lucia
Soufriere, St. Lucia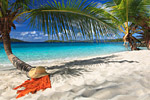 Departure Ports for Caribbean Ponant Cruises:

South Pacific Ponant Cruises
9 Night The Best of New Zealand

Departing from:

Dunedin, New Zealand

Ports of Call:

Cruise Doubtful Sound
Cruise Milford Sound
Picton, New Zealand
Wellington, New Zealand
Napier, New Zealand
White Island, New Zealand
Tauranga, New Zealand
Auckland, New Zealand

12 Night Treasures of the Pacific Expedition

Departing from:

Auckland, New Zealand

Ports of Call:

Waitangi, Bay Of Islands, New Zealand
Kouare Island, New Caledonia
Lifou Isle, Loyalty Islands, New Caledonia
Tanna Island, Tarea Province, Vanuatu
Paradise Lagoon, Espiritu Santo, Vanuatu
Ureparapara (Parapara), Vanuatu
Vanikoro, Solomon Islands
Honiara, Guadalcanal, Solomon Islands

10 Night Australias Iconic Kimberley

Departing from:

Darwin, Australia

Ports of Call:

Wyndham, Australia
Cruise King George River & Falls
Cruise Vansittart Bay, Australia
Swift Bay, Kimberley, Western Australia
Cruise Hunter River & Mitchell Falls
Cruise Talbot Bay & Horizontal Falls
Lacepede Islands Nature Reserve, Western Australia
Broome, Australia
Europe Ponant Cruises
From postcard-perfect Mediterranean beaches to majestic Scandinavian fjords, Europe is a land of innumerable treasures. Hop on board a Ponant Yacht Cruise to explore both big-name cities and hidden gems. Sail to Barcelona or Venice for the must-see cultural hot spots, and then unwind in a small town like Otranto, Italy where you can frolic privately in the peaceful sea. Be dazzled by the minaret-filled skyline of Istanbul, or experience the mind-altering "White Nights" in St. Petersburg, where the region's geniuses of times past – Dostoyevsky, Pushkin, Rachmaninoff—may just rub off on you. With so many things to do and places to see, the best way to go is by sea.
7 Night Treasures of the Celtic Sea

Departing from:

Honfleur, France

Ports of Call:

Dartmouth, England
Isles Of Scilly
Cork, Ireland
Liverpool, England
Douglas, Isle Of Man
Belfast, Northern Ireland
Dublin, Ireland

7 Night From the English Shores to Ireland

Departing from:

London, England

Ports of Call:

Dover (London), England
Poole, England
Dartmouth, England
Isles Of Scilly
Glengarriff, Ireland
Kinsale, Ireland
Dublin, Ireland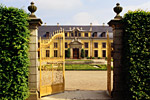 Departure Ports for Europe Ponant Cruises:

Canada / New England Ponant Cruises
8 Night Celebrating American Composers with the Boston Pops

Departing from:

Montreal, Quebec

Ports of Call:

Quebec City, Quebec
Tadoussac, Quebec
Perce, Quebec
Cap-Aux-Meules, Quebec
Louisbourg, Nova Scotia
Lunenburg, Nova Scotia
Bar Harbor, Maine
Boston, Massachusetts

Exotic Ponant Cruises
8 Night Along the South African Coastline

Departing from:

Cape Town, South Africa

Ports of Call:

Port Elizabeth, South Africa
Richards Bay, South Africa
Durban, South Africa
Explore Ponant Yacht Cruise Ships
Search Ponant By Destination:
Terms & Conditions
Price is in miles per person based on two people staying in the same stateroom. Prices do not include government taxes and fees, airfare, or a non-refundable $24.99 processing fee per booking. All offers are for selected dates only, are subject to availability, are limited and apply to new bookings only. Your exact price depends on the time of the actual booking. Additional restrictions may apply. All prices and dates may not be available at the time of booking. Passengers receiving special rates based on residency or age will be required to show a government-issued form of identification (passport, or birth certificate and driver's license) at the pier to validate state of residency or age prior to boarding the cruise ship.. Fees or charges incurred after booking must be paid in money. Full Terms & Conditions. Best Price Guarantee restrictions and instructions apply; see our Best Price Guarantee Policy. For promotional offer terms and conditions, see offer description.
Award miles are per stateroom and are awarded to only one passenger per cruise booking. To qualify for extra award miles, simply book a balcony or suite, or pay for your cruise using your MileagePlus credit card through this Cruise Program. If you qualify, you could earn up to 7 award miles for every $1 paid toward the price of the cruise, excluding port charges, government taxes, onboard spending and fees. Offer is valid on new bookings only. Award miles are posted to member's account 6-8 weeks after the cruise has been completed. Cruises must be paid in U.S. currency.
Miles accrued, awards, and benefits issued are subject to change and are subject to the rules of the United MileagePlus program. Please allow 6-8 weeks for miles to post to your account. United may change the MileagePlus program including, but not limited to, rules, regulations, travel awards and special offers or terminate the MileagePlus program at any time and without notice. Bonus award miles, award miles and any other miles earned through non-flight activity do not count or qualify for Premier® status unless expressly stated otherwise. United and its subsidiaries, affiliates and agents are not responsible for any products and services of other participating companies and partners.
Taxes and fees related to award travel are the responsibility of the member. The accumulation of mileage or Premier status does not entitle members to any vested rights with respect to the program. United and MileagePlus are registered service marks. For complete details about the MileagePlus program, go to www.united.com.
Special requirements
If you or a guest is pregnant or traveling with an infant child, or if there is a need to communicate a request for special meals, medical conditions or physical challenges, we ask that you please call 800-211-2039. Cruise Specialists are available 24 hours a day, 7 days a week. We will do everything we can to meet your needs and answer all of your questions.
Minimum age requirements may apply.
Free upgrade!
Book an eligible stateroom on any qualifying sailing and receive a free upgrade! In some cases, you'll be upgraded to a more desirable location aboard your ship. In other instances, you'll be upgraded to a stateroom with extra space and/or a better view. It's also possible that you might receive all of these benefits. Select your sailing date to see which upgrades are available.