Plan Your 2020 Cruise Today
Secure the best stateroom at the lowest rate, and enjoy exclusive deals
Want the very best experience on your 2020 cruise? Of course you do — and that's why you should book it now with United Cruises. Planning ahead gives you more options, so you can secure the best stateroom location on the ship (hello, perfect view of the sea) for the very best price. On top of that, you'll be able to take advantage of exclusive United Cruises offers, like the opportunity to earn miles, as well as additional limited-time deals.

Don't wait to put your 2020 cruise on the calendar! Book today with United Cruises for the very best deal.

Don't Wait: Plan Your 2020 Cruise Today

Book now to secure the best room (think of that view!) & the lowest rates

2020 Cruises
Brochure price

$1,089

– Save up to 82%

5 Night Bahamas

Carnival Sunrise

–

$200 million renovation!

Departing from:

Ft. Lauderdale (Port Everglades), Florida

Ports of Call:

Freeport, Grand Bahama Island
Nassau, Bahamas
Princess Cays (Cruise Line Private Island)

Brochure price

$1,089

– Save up to 75%

5 Night Eastern Caribbean

Carnival Sunrise

–

$200 million renovation!

Departing from:

Ft. Lauderdale (Port Everglades), Florida

Ports of Call:

Grand Turk Island, Turks & Caicos
Amber Cove (Puerto Plata), Dominican Republic

Sailing Dates:

January 2020
February 2020

7 Night Perfect Day Bahamas

Departing from:

New Orleans, Louisiana

Ports of Call:

Key West, Florida
Nassau, Bahamas
Perfect Day At Coco Cay, Bahamas

Sailing Dates:

February 2020
March 2020
April 2020
June 2020
December 2020

Brochure price

$1,349

– Save up to 74%

7 Night Western Caribbean

Departing from:

Miami, Florida

Ports of Call:

Roatan (Isla Roatan), Bay Islands, Honduras
Harvest Caye, Belize
Costa Maya (Mahahual), Mexico
Cozumel, Mexico

Sailing Dates:

January 2020
February 2020
March 2020

7 Night Voyage of the Glaciers with Glacier Bay Northbound

Departing from:

Vancouver (Canada Place), British Columbia

Ports of Call:

Ketchikan, Alaska
Juneau, Alaska
Skagway, Alaska
Cruise Glacier Bay National Park
Cruise College Fjord, Alaska
Whittier (Anchorage), Alaska

Sailing Dates:

May 2020
June 2020
July 2020
August 2020

Brochure price

$1,499

– Save up to 65%

11 Night Southern Caribbean

Departing from:

San Juan, Puerto Rico

Ports of Call:

Oranjestad, Aruba
Willemstad, Curacao
Castries, St. Lucia
Bridgetown, Barbados
Basseterre, St. Kitts
St. John's, Antigua
Road Town, Tortola, B.V.I.

7 Night Eastern Caribbean

Departing from:

Ft. Lauderdale (Port Everglades), Florida

Ports of Call:

Princess Cays (Cruise Line Private Island)
Charlotte Amalie, St. Thomas, U.S.V.I.
Philipsburg, St. Maarten

Sailing Dates:

January 2020
February 2020
March 2020
April 2020

Brochure price

$1,399

– Save up to 62%

11 Night Southern Caribbean

Departing from:

Tampa, Florida

Ports of Call:

Charlotte Amalie, St. Thomas, U.S.V.I.
St. John's, Antigua
Castries, St. Lucia
Basseterre, St. Kitts
San Juan, Puerto Rico

7 Night Western Caribbean

Oasis of the Seas

–

Recent $165 million refurbishment!

Departing from:

Miami, Florida

Ports of Call:

Labadee (Cruiseline Private Island)
Falmouth, Jamaica
Cozumel, Mexico

Sailing Dates:

January 2020
February 2020
March 2020
April 2020

7 Night Western Mediterranean

Departing from:

Barcelona, Spain

Ports of Call:

Palma De Mallorca, Balearic Islands
Marseille (Provence), France
La Spezia (Florence & Pisa), Italy
Civitavecchia (Rome), Italy
Naples, Italy

Sailing Dates:

May 2020
June 2020
July 2020
August 2020
September 2020
October 2020

Brochure price

$3,059

– Save up to 72%

14 Night Panama Canal Carnival Journeys

Departing from:

New Orleans, Louisiana

Ports of Call:

Montego Bay, Jamaica
Oranjestad, Aruba
Bonaire, Netherlands Special Municipality
Cartagena, Colombia
Panama Canal (Partial Transit)
Puerto Limon, Costa Rica
Cozumel, Mexico

Brochure price

$1,959

– Save up to 52%

9 Night Alaska Highlights

Departing from:

Seattle, Washington

Ports of Call:

Sitka, Alaska
Juneau, Alaska
Skagway, Alaska
Icy Strait Point (Hoonah), Alaska
Ketchikan, Alaska
Victoria, British Columbia

7 Night Alaska Hubbard Glacier

Departing from:

Vancouver (Canada Place), British Columbia

Ports of Call:

Cruise Inside Passage, Alaska
Icy Strait Point (Hoonah), Alaska
Cruise Hubbard Glacier
Juneau, Alaska
Ketchikan, Alaska
Cruise Inside Passage, Alaska

Sailing Dates:

May 2020
June 2020
July 2020
August 2020
September 2020

7 Night Alaska Dawes Glacier

Departing from:

Seattle, Washington

Ports of Call:

Ketchikan, Alaska
Cruise Endicott Arm & Dawes Glacier
Juneau, Alaska
Skagway, Alaska
Cruise Inside Passage, Alaska
Victoria, British Columbia

Sailing Dates:

May 2020
June 2020
July 2020
August 2020
September 2020

9 Night Canada & New England

Celebrity Summit

–

Recent multi-million dollar refurbishment!

Departing from:

Cape Liberty (Bayonne), New Jersey (Ny Metro)

Ports of Call:

Portland, Maine
Bar Harbor, Maine
Saint John (Bay Of Fundy), New Brunswick
Sydney, Nova Scotia
Halifax, Nova Scotia

Brochure price

$1,899

– Save up to 45%

14 Night Western Caribbean

Departing from:

New York, New York

Ports of Call:

Port Canaveral (Orlando), Florida
Great Stirrup Cay (Cruiseline Private Island), Bahamas
Ocho Rios, Jamaica
George Town, Grand Cayman
Roatan (Isla Roatan), Bay Islands, Honduras
Harvest Caye, Belize
Costa Maya (Mahahual), Mexico
Cozumel, Mexico

Sailing Dates:

January 2020
February 2020
2020 Caribbean Cruise Deals
Caribbean cruises
include the most breathtaking islands and beaches in paradise. Book now and discover the beauties of the islands of St. John's, St. Thomas, Antigua and many more island escapes.
2020 Bahamas Cruise Deals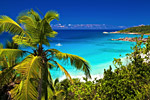 Embark on a
Bahamas cruise
aboard the world's top fleets and experience the tropics the way you deserve in places like Cococay, Nassau, Half Moon Cay, plus a number of other fun and exciting vacation havens.
2020 Mexico Cruise Deals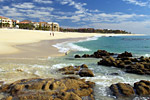 Get the most out of your
Mexico cruise
with the best rates on top cruise lines on your way to Catalina Island, Puerto Vallarta, Cabo San Lucas and more.
2020 Hawaii Cruise Deals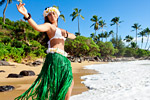 Experience an exotic escape filled with lots of beauty, sun and fun, on a
Hawaii cruise
with United Cruises. Our deals include the lowest rates and biggest savings as you venture to Oahu, the Big Island of Hawaii, Kahului and Maui.
2020 Bermuda Cruise Deals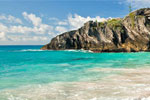 Deals on
Bermuda cruises
include low fares, the best accommodations and loads of fun and exciting onboard activities. Explore the island's beautiful beaches, wellness retreats, shopping, dining and nightlife, arts and entertainment, and so much more.
2020 Europe Cruise Deals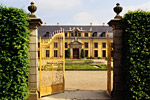 Book a
Europe cruise
and score the vacation of a lifetime with top cruise lines sailing to Italy, Greece, Spain, The United Kingdom and more.
2020 Alaska Cruise Deals
Revel in astonishing sight-seeing tours that include Yukon-Kuskokwim Delta, Denali National Park and Reserve or Glacier Bay when you book an
Alaska Cruise
using one of our many cruise deals.
2020 Cuba Cruise Deals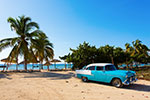 Experience the excitement of a
Cuba cruise
from Miami, Fort Lauderdale, Tampa, and many other departure ports with United Cruises. Take advantage of stops in the Bahamas, the island of Great Stirrup Cay, and Key West, Florida, before you enjoy the beautiful and bustling town of Havana, Cuba
Terms & Conditions
Price is in miles per person based on two people staying in the same stateroom. Prices do not include government taxes and fees, airfare, or a non-refundable $24.99 processing fee per booking. All offers are for selected dates only, are subject to availability, are limited and apply to new bookings only. Your exact price depends on the time of the actual booking. Additional restrictions may apply. All prices and dates may not be available at the time of booking. Passengers receiving special rates based on residency or age will be required to show a government-issued form of identification (passport, or birth certificate and driver's license) at the pier to validate state of residency or age prior to boarding the cruise ship.. Fees or charges incurred after booking must be paid in money. Full Terms & Conditions. Best Price Guarantee restrictions and instructions apply; see our Best Price Guarantee Policy. For promotional offer terms and conditions, see offer description.
Award miles are per stateroom and are awarded to only one passenger per cruise booking. To qualify for extra award miles, simply book a balcony or suite, or pay for your cruise using your MileagePlus credit card through this Cruise Program. If you qualify, you could earn up to 7 award miles for every $1 paid toward the price of the cruise, excluding port charges, government taxes, onboard spending and fees. Offer is valid on new bookings only. Award miles are posted to member's account 6-8 weeks after the cruise has been completed. Cruises must be paid in U.S. currency.
Miles accrued, awards, and benefits issued are subject to change and are subject to the rules of the United MileagePlus program. Please allow 6-8 weeks for miles to post to your account. United may change the MileagePlus program including, but not limited to, rules, regulations, travel awards and special offers or terminate the MileagePlus program at any time and without notice. Bonus award miles, award miles and any other miles earned through non-flight activity do not count or qualify for Premier® status unless expressly stated otherwise. United and its subsidiaries, affiliates and agents are not responsible for any products and services of other participating companies and partners.
Taxes and fees related to award travel are the responsibility of the member. The accumulation of mileage or Premier status does not entitle members to any vested rights with respect to the program. United and MileagePlus are registered service marks. For complete details about the MileagePlus program, go to www.united.com.
Special requirements
If you or a guest is pregnant or traveling with an infant child, or if there is a need to communicate a request for special meals, medical conditions or physical challenges, we ask that you please call 800-211-2039. Cruise Specialists are available 24 hours a day, 7 days a week. We will do everything we can to meet your needs and answer all of your questions.
Minimum age requirements may apply.
Free upgrade!
Book an eligible stateroom on any qualifying sailing and receive a free upgrade! In some cases, you'll be upgraded to a more desirable location aboard your ship. In other instances, you'll be upgraded to a stateroom with extra space and/or a better view. It's also possible that you might receive all of these benefits. Select your sailing date to see which upgrades are available.