SILVERSEA CRUISES...ENCHANTINGLY ELEGANT
Live "La Dolce Vita" with Silversea Cruises & United Cruises
Intimate all-suite ships, polished European style, and unique itineraries set Silversea Cruises apart as the first choice for discerning and adventurous travelers. Silversea's small ships provide a personalized vacation experience akin to traveling on a private yacht. Plus, when your ship can dock in smaller harbors in the heart of a city, disembarking to explore on shore is as quick and easy as can be. With Silversea Cruise ships' Art Deco styling, you'll feel as if you've transported to the 1930's, when traveling at sea was romantic and magical – and on Silversea Cruises, it still is.

When you step on board, you'll receive a glass of champagne to sip as your personal butler escorts you to your suite. All suites come with spectacular ocean views, and most come with spacious private balconies, perfect for daydreaming and stargazing. All-inclusive fares mean that wine, spirits, and champagne are free-flowing – no need to reach for the bill after every cocktail. While you make your way to one of Silversea's 450 ports on all 7 continents, you'll attend wine tastings, take a dance class, practice your stroke on the golf putting green, or attend an aromatherapy or nutrition seminar. You can even take a class at the first Relais & Châteaux L'École des Chefs cooking school at sea, which offers cooking demonstrations, competitions, and "market to plate" excursions. Or maybe you'll do more of nothing at all – unwind with a spa treatment, relax in the sauna and steam room, or soak in the whirlpool. The choice is entirely yours.

Silversea Cruises offers a startling variety of dining options for ships of its size – on Silver Spirit, there are six different restaurants, not to mention the complimentary 24-hour in-suite dining option. Enjoy open seating at the main dining area, The Restaurant, or reserve a table at a specialty restaurant: La Terrazza for à la carte Italian, Seishin for Asian fusion, or Stars Supper Club for international fare amid live jazz and cabaret. After dinner, head to one of the bars or lounges to mingle with your fellow guests from across the globe, catch a theatre production in the Show Lounge, or try your luck in the casino. When you choose to cruise with Silversea and United Cruises, you'll be transported to a world where the enchanting at-sea experience of old is alive and well, and where your heart's desires are only a moment away from realization.
Black Friday Deals Extended
Extra-low rates, exclusive offers & the biggest savings of the year

Alaska Silversea Cruises
Expand your horizons on an unforgettable Silversea cruise to Asia. Lounge on silky soft sand in Phuket, Thailand, sample local cuisine at the bustling Ben Thanh Market in Ho Chi Minh City, Vietnam, or join the hustle and bustle of eclectic Tokyo, Japan. Shop till you drop in cosmopolitan Singapore, or head to Shanghai, China to experience the exhilarating blend of East and West. No matter where your journey takes you, you're sure to find excitement and adventure around every corner.
Departing from:
Vancouver (Canada Place), British Columbia
Ports of Call:
Vancouver (Canada Place), British Columbia • Cruise Inside Passage, Alaska • Ketchikan, Alaska • Juneau, Alaska • Skagway, Alaska • Sitka, Alaska • Cruise Hubbard Glacier • Seward (Anchorage), Alaska
Departing from:
Seward (Anchorage), Alaska
Ports of Call:
Seward (Anchorage), Alaska • Cruise Hubbard Glacier • Sitka, Alaska • Juneau, Alaska • Skagway, Alaska • Ketchikan, Alaska • Cruise Inside Passage, Alaska • Vancouver (Canada Place), British Columbia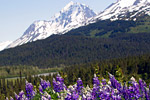 Departure Ports for Alaska Silversea Cruises:
Caribbean Silversea Cruises
Experience the year-round attractions of sun, sand, and sea on a Caribbean Silversea cruise. Your journey will expose you to the vibrant flavors of the Caribbean islands, each one as unique as it is beautiful. In Grenada, visit a traditional spice plantation to see nutmeg, cocoa, and cloves drying in the sun, or head to Concord Falls to take a dip in cascading waterfalls. Revel in the uniquely British island atmosphere of Barbados, where afternoon tea is common, or spend the day lounging on the snow-white-sand of Antigua's beaches. For a 2-in-1 treat, visit St. Martin/St. Maarten, where the French and Dutch live side-by-side. With so many gorgeous islands to visit, it may be difficult to decide where to go first. But that's the wonderful thing about the Caribbean: as long as you go, you really can't go wrong.
Departing from:
Bridgetown, Barbados
Ports of Call:
Bridgetown, Barbados • Castries, St. Lucia • Roseau, Dominica • Gustavia, St. Barts • Philipsburg, St. Maarten • Road Town, Tortola, B.V.I. • Ft. Lauderdale (Port Everglades), Florida
Departing from:
Ft. Lauderdale (Port Everglades), Florida
Ports of Call:
Ft. Lauderdale (Port Everglades), Florida • Cozumel, Mexico • Costa Maya (Mahahual), Mexico • Santo Tomas De Castilla, Guatemala • Belize City, Belize • Key West, Florida • Ft. Lauderdale (Port Everglades), Florida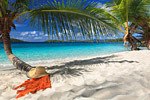 Departure Ports for Caribbean Silversea Cruises:

Exotic Silversea Cruises
Departing from:
Singapore
Ports of Call:
Singapore • Sabang, Pulau Weh, Indonesia • Phuket, Thailand • George Town, Penang, Malaysia • Port Klang (Kuala Lumpur), Malaysia • Malacca (Melaka), Malaysia • Singapore
Departing from:
Hong Kong
Ports of Call:
Hong Kong • Ha Long City (Hong Gai, Hanoi), Vietnam • Chan May (Danang/Hue), Vietnam • Nha Trang, Vietnam • Ho Chi Minh City (Saigon), Vietnam • Singapore
Featured Ship: Silver Explorer
The Silversea's Silver Explorer offers a cruise like no other. This expedition vessel is perfect for exploring the far-flung corners of the globe whil... learn more
Ship Completed Date:
Photos & Tours

Explore Silversea Cruise Ships:
Search Silversea Cruise Destinations
More Ways to Find Cruise Deals
Need Help? Call 800-811-3877
Terms & Conditions
Price is in miles per person based on two people staying in the same stateroom. Prices do not include government taxes and fees, airfare, or a non-refundable $24.99 processing fee per booking. All offers are for selected dates only, are subject to availability, are limited and apply to new bookings only. Your exact price depends on the time of the actual booking. Additional restrictions may apply. All prices and dates may not be available at the time of booking. Passengers receiving special rates based on residency or age will be required to show a government-issued form of identification (passport, or birth certificate and drivers license) at the pier to validate state of residency or age prior to boarding the cruise ship.. Fees or charges incurred after booking must be paid in money.
Full Terms & Conditions
. Best Price Guarantee restrictions and instructions apply; see our
Best Price Guarantee Policy
. For promotional offer terms and conditions, see offer description.
Award miles are per stateroom and are awarded to only one passenger per cruise booking. To qualify for
extra award miles
, simply book a balcony or suite, or pay for your cruise using your MileagePlus credit card through this Cruise Program. If you qualify, you could earn up to 7 award miles for every $1 paid toward the price of the cruise, excluding port charges, government taxes, onboard spending and fees. Offer is valid on new bookings only. Award miles are posted to member's account 6-8 weeks after the cruise has been completed. Cruises must be paid in U.S. currency.
Miles accrued, awards, and benefits issued are subject to change and are subject to the rules of the United MileagePlus program. Please allow 6-8 weeks for miles to post to your account. United may change the MileagePlus program including, but not limited to, rules, regulations, travel awards and special offers or terminate the MileagePlus program at any time and without notice. Bonus award miles, award miles and any other miles earned through non-flight activity do not count or qualify for Premier® status unless expressly stated otherwise. United and its subsidiaries, affiliates and agents are not responsible for any products and services of other participating companies and partners.
Taxes and fees related to award travel are the responsibility of the member. The accumulation of mileage or Premier status does not entitle members to any vested rights with respect to the program. United and MileagePlus are registered service marks. For complete details about the MileagePlus program, go to
www.united.com
.

Special requirements
If you or a guest is pregnant or traveling with an infant child, or if there is a need to communicate a request for special meals, medical conditions or physical challenges, we ask that you please call 800-211-2039. Cruise Specialists are available 24 hours a day, 7 days a week. We will do everything we can to meet your needs and answer all of your questions.

Minimum age requirements may apply.